So, after Dylan Farrow's repeated claim, how should I feel about Woody Allen and his films? Should I stop viewing the films, should I start to profess a dislike of them even if I really do like them? If so, how should I feel about all great works of art created in the past? Like all those wonderful pieces of music produced in centuries gone by? Should I look up a life of each composer in some encyclopedia before daring to enjoy the music?
No, of course not. And while music is certainly a more abstract kind of art than cinema, films, too, are not the same as their authors. Still, will I ever look at those great films, Annie Hall, Hannah and Her Sisters and others, with the same eyes again?
If the Allen/Farrow case remains one of those word-against-word cases, the truth will be hard to ascertain. But there is another truth that is clear by now: one of the two has already suffered gross injustice.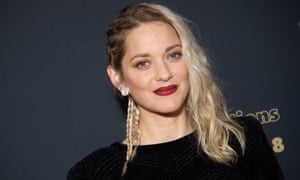 The star, who won best actress for La Vie En Rose in 2008, was asked to give her thoughts on Allen after his estranged daughter Dylan Farrow reiterated, in a televised interview, her claim that he sexually abused her"
I'm very ignorant of what he did or he didn't do, I just see people suffering and it's terrible," she said to the Hollywood Reporter. "I have to say today, yeah, if he were to ask me again … I don't think it would ever happen because the experience we had together was very odd. I admire some of his work but we had no connection on set."
Source: Marion Cotillard on Woody Allen: 'The experience we had together was very odd' | Film | The Guardian